High Carbon Ferrochrome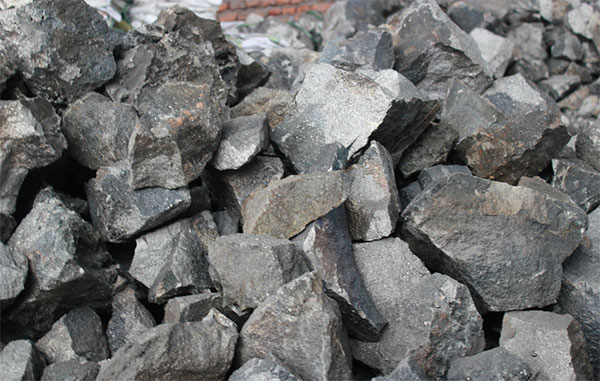 Ferrochrome is the most important raw material for stainless steel production. It is mainly used in the production of stainless steel, ball bearing steel, tool steel, nitriding steel, heat-strength steel, quenched and tempered steel, carburizing steel and hydrogen-resistant steel. Because chromium plays a decisive role in stainless steel, there is only one element determining the nature of stainless steel, that is, chromium, each stainless steel, they must contain a certain amount of chromium. As our company's supporting products, the annual production capacity of high carbon ferrochrome is 300,000 tons.
Silico-Manganese Alloy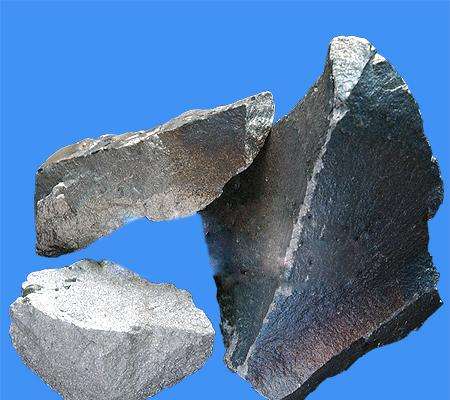 Alloys consisting of manganese, silicon, iron and a small amount of carbon and other elements are ferroalloys with wide applications and large output. Manganese-silicon alloy is a common Compound Deoxidizer in steelmaking, and a reductant in the production of medium & low carbon ferromanganese and metal manganese by electro-silicothermic method. The annual design capacity of this project is 1 million tons, which is also one of the main supporting products of our company.
Manganese Metal Ingot
In this project, landing manganese, crushed manganese and washed manganese produced in the production of electrolytic manganese metal are used as raw materials to remelt and produce national standard manganese ingots. According to the market demand of manganese series products and on the basis of the production process of wet electrolytic manganese metal, a new technological innovation project has been developed, which has derived the industrial chain of electrolytic manganese and increased the variety of products.
Sulfuric Acid
The sulfuric acid produced by our company is a kind of high purity sulfuric acid with 93% and 98% concentration respectively. It is a colorless oily liquid with a mass fraction of 98.3% and a density of 1.84g/cm3. It is a strong acid with high boiling point and difficult to volatilize. It is soluble in water and can be mixed with water at any ratio. It has strong oxidation, dehydration and water absorption. This product is widely used in metallurgy, fertilizer, drugs, explosives, pigments, detergents, batteries, chemical reagents, dehydrating agents, sulfonating agents and national defense, atomic energy industry and rocket technology.
Selenium Dioxide
Selenium dioxide project was put into operation in 2015. The production process control is centralized by advanced DCS system, which has high safety performance. Through the group company's vigorous support to improve the process, from the oxidation furnace heating mode and equipment rationality for technological transformation, now can reach 90 tons per month, annual capacity of about 1500 tons. Selenium dioxide is an irreplaceable additive in the process of electrolysis of manganese metal. Selenium dioxide can promote the electrochemical behavior of electrolytic manganese and inhibit the precipitation of hydrogen.
SDD
SDD Project was put into operation in September 2016. This project is the most advanced design and the best technological process in China at present. Through the comprehensive technological transformation in 2017, the annual production capacity of SDD is about 15,000 tons. SDD is used to separate the heavy metal ions in solution-making and after-processing section in EMM combination workshop.
Selenium dioxide and SDD are indispensable additives for electrolytic manganese metal, which play an important role in the quality and output of manganese metal production.
Waste Heat Power Generation
Ningxia Tianyuan Manganese Group currently has three waste heat power generation projects, mainly for the waste heat power generation section of Ningxia Tianyuan Construction Material Co., Ltd. The generating unit is a pure condensing turbine unit with installed capacity of a single 9MW, estimated annual power generation capacity of 49.92 million KWH; Ningxia Huaxia Resources Comprehensive Utilization Co., Ltd. Sulfuric acid plant, boiling furnace waste heat power generation project, the generating unit is extraction condensing turbine unit, installed capacity is a single 6MW, the estimated annual power generation capacity is 32.4 million KWH; Ningxia Tuanyuan Power Generation Co., Ltd. smelting furnace tail gas recovery resources comprehensive utilization power generation project, the unit is extraction condensing turbine unit, installed capacity is 3X12MW, the generator capacity is 3 X15MW and the annual power generation is expected to be 234.63 million KWH.
Ordinary Portland Cement
"Tianyuan" brand P. O 52.5R, P. O 52.5 high-grade ordinary Portland cement has stable quality, reliable performance, fast setting and hardening, good workability, strong suitability with additives, low alkali content, low hydration heat, good fluidity, strong wear resistance and frost resistance, and high strength enhancement rate in later period. It is completely suitable for bridges, roads and high-rise buildings. Construction and other key projects, quality standards to implement GB175 - 2007. "Tianyuan" brand P. O 42.5R, P. O 42.5 ordinary Portland cement has stable quality, adjustable setting time, ease of use, good adaptability to additives, good pumping performance, strong frost resistance and low expansion rate. It is widely used in key projects such as roads and civil engineering.
Composite Portland Cement
"Tianyuan" brand of P. C 42.5R, P. C 42.5 composite Portland Cement has the characteristics of wide application scope and adapting to special conditions. Compared with ordinary Portland Cement, it has the characteristics of small specific gravity, low hydration heat, good corrosion resistance and heat resistance. It is suitable for industrial, farmland, water conservancy, ground, underground and various concrete projects. It can also be used for civil buildings in general high temperature environment.
Ordinary Portland Low Alkali Cement
"Tianyuan" brand of P. O 42.5R and P. O 42.5 ordinary Portland low alkali cement of Tianyuan brand is lower than the total alkali content of 0.6% stipulated in the national standard. The company strictly controls the alkali content of raw materials in the production of P O 42.5 low alkali cement, and ensures that the production process is completely produced with low alkali limestone and other low alkali raw materials. "Tianyuan" brand P O 42.5R, P O 42.5 ordinary Portland low alkali cement can effectively prevent alkali aggregate reaction, avoid cracking and collapse of cement concrete, and is widely used in high-grade highway, railway and other engineering construction. "Tianyuan" brand cement is a subsidiary product of our company to develop circular economy. The annual output of cement clinker is 2 million tons and that of commercial concrete is 3.6 million cubic meters.